I love my new RP Epic family!
Seriously I had so much fun with them!!

The pictures/banners we made.
this was made by chiru!





And then I create one too!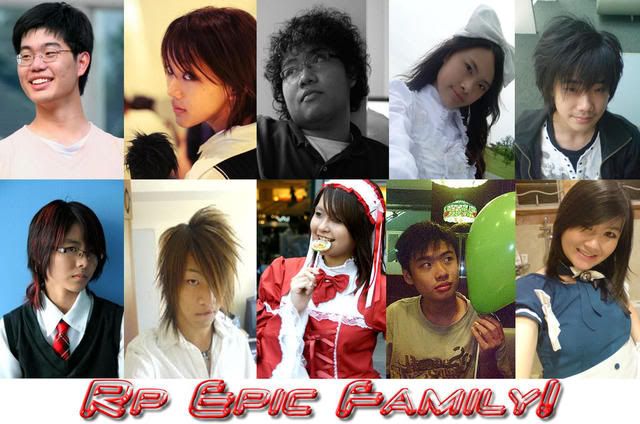 Going to edit mine and make it nicer for a sig weee!!!

Upcoming events with them are movies~ BBQ~ and a lot more.
Had real fun with them today expect some did not go like Akimme , Lawliet , Teddy.
Today chiru made a lolita photoshoot and to my surprise sochii wore a Rori!!
And I have to admit this , SHE IS CUTE!!!
Photos from photoshoot coming.
Im high now..