My afa day 2 was such a headache! ><
The costume that came from haru was late!
It came on friday ;A;! and I was going to cosplay it on SUNDAY!
Is so rush!
I found out there is some flaws in it too!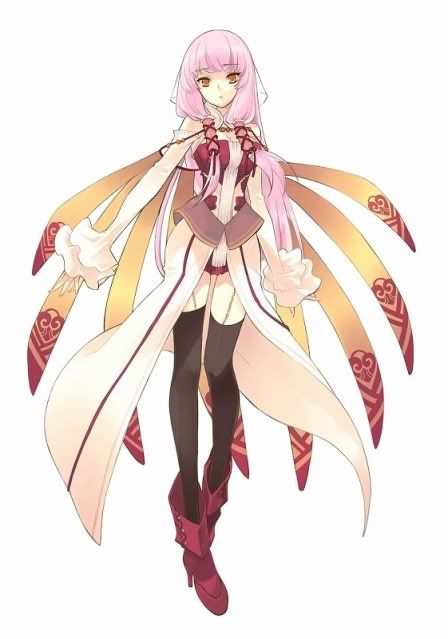 I am cosplaying this girl!
End up I feel the colour was abit wrong ><
then The top was also wrong!
They put like two lines in the middle..
not sure what it is also!

So Claude and me tried to save it!!
I unpick it and cut out the flower and paste with uhu glue!
LOL! Uhu glu is a saver in cosplay!
I so agree now!!
- Saku teach me one =X -
Next I am so going to try STAPLE! lol!
-kaname say one XD!-

And we did the wings!
Ok =( I feel the wings need a bad redo!
because it doesn't really flare out...
well XD Time to improve it!

My most favorite picture from usagi XD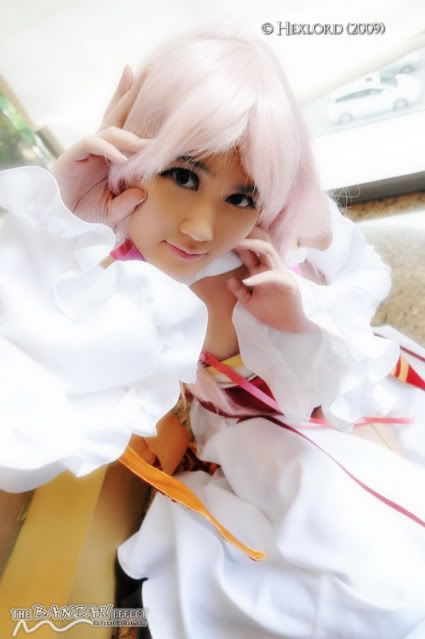 Anyway!!
Thanks to saku chan on that day!!
for helping me out so much!!
Love you cutie!
You carls is soo cute too
- oh no , Turning shorta =X -

Thanks to Karei!
For letting me borrow some of your stuff xD
Really pretty dress on that day!

Thanks to rinya..
for lending me something =X
you look.. evil and firece LOL!!!
XDDD give me the opposite feeling for rin lor!

Of course thanks to my dearest dearie again!
Dearie , You ish improving in your props making!!
hope you do a good rune knight in the future! 8D


To aya -chan!
LOVE YOUR COSPLAY XDD
Make frank carry you more k!! You ish such a cute amu!! XD

To Xiao tang!
Your meiko cosplay is nice!!!
And your whip turn out damn chio on that day XDD
- feel you abit sm =X -

To zander!
Nice wings =X Really Awesome wings..
Awesome cosplay
And I love it how you block people with the wings XD

Btw.. My character is kinda two face. she can be cute and can be evil.
So yea she is all rounder LOL!
- actually she is the evil one trying to act innocent LOL-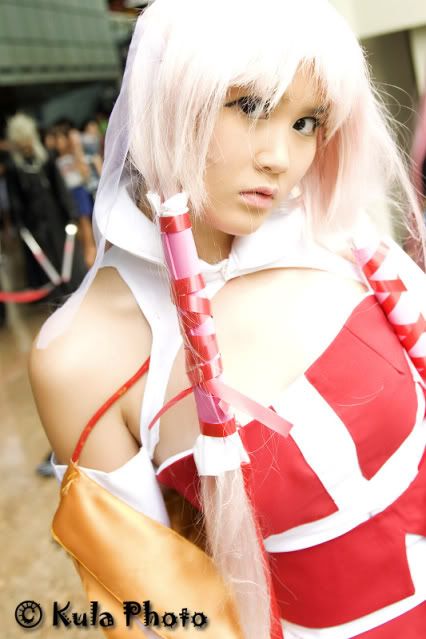 and camwhore with this cutie here!!

XD